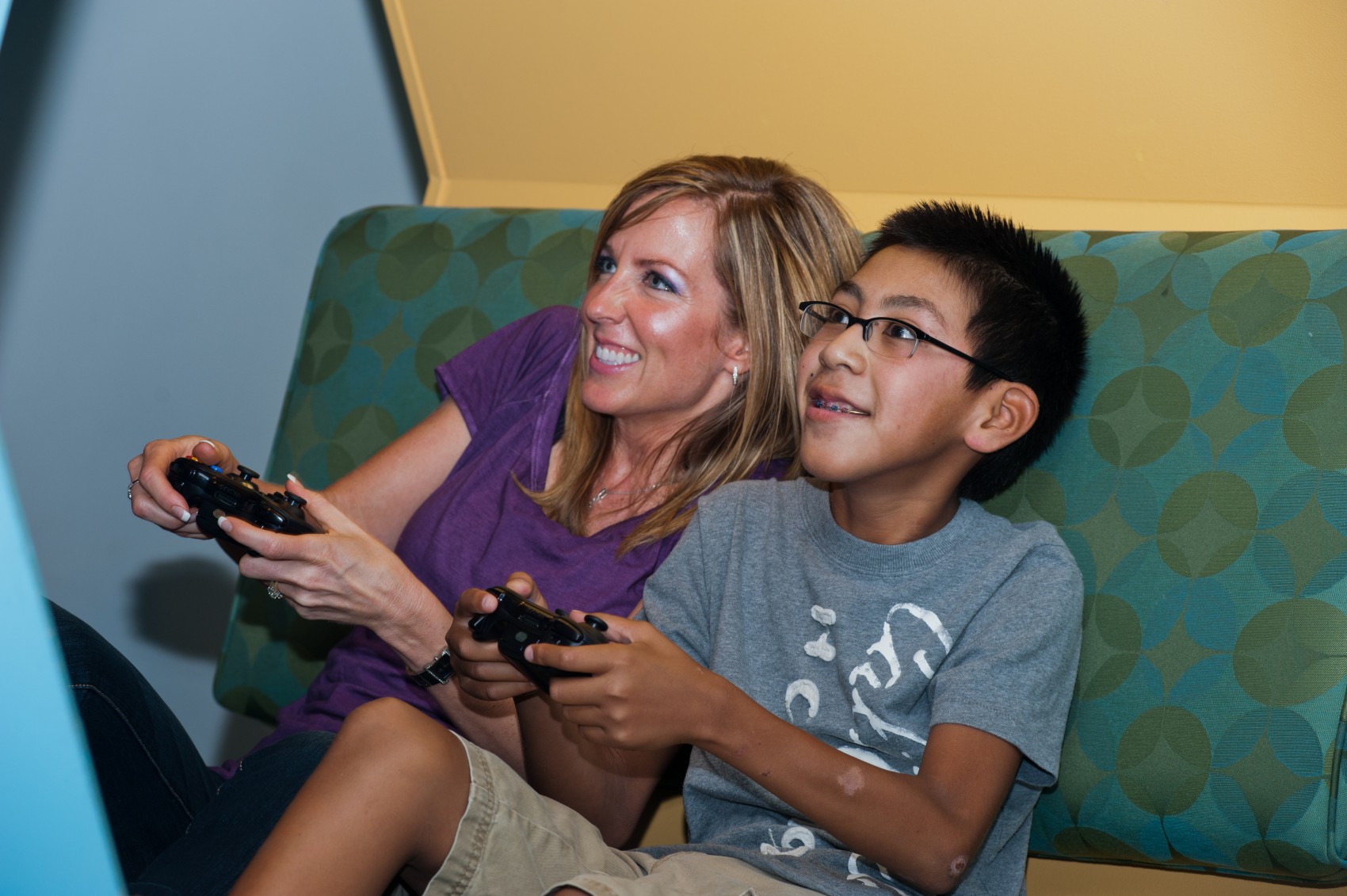 When 11-year-old Michael "Mikey" Parsons was just five, he and his two sisters lost their mother to cancer. Soon after, Susan and Rick Parsons and their two children from Peoria, Illinois adopted Mikey and his two sisters. In 2009, Susan discovered a lump on Michael's neck, which was initially shrugged off by his doctors as an enlarged lymph node.
Two months later when the lump was still there, Susan took Michael back to his doctor where he was diagnosed with Medullary Thyroid Carcinoma, a specific thyroid cancer caused by a genetic mutation and sadly, the same cancer he had lost his biological mother to just four years earlier. Michael had surgery at St. Jude Children's Research Hospital in Memphis, Tennessee. There was a new drug available; however, Michael's tumors were too small to use the medication.
In 2010, two teenage boys whom the Parsons met through a church community program became homeless. The couple embraced and adopted these two boys as well. The Parsons' home was now full of life and joy with five teenagers and a nine and 11-year-old.
Michael's medical journey next took them to The University of Texas MD Anderson Cancer Center, which had what his family prayed would be a miracle drug. The Parsons family was devastated to learn that Michael's tumors were growing at a significantly fast rate. Doctors immediately referred them to the National Cancer Institute at the National Institutes of Health. On May 16, 2011, Susan, Michael, and his youngest sister Cassie, 9, made their first trip to The Children's Inn. Michael and Cassie spent hours in the playroom and on the playground with other children with whom they became instant friends during their stay.
"In such a difficult time and with a cancer so aggressive, I felt so discouraged," Susan says about that first trip. "But the doctors [at NIH] worked together and gave us so much hope." Michael met someone with the same condition, which gave Susan a greater understanding about his cancer. "The setup of The Inn allows us to be social. I can sit in the kitchen with another parent who is just making coffee and we speak to each other like we are lifelong friends," says Susan. For the Parsons family, The Inn eased their fears and they found comfort in the unique support system that comes from speaking with other families who share similar hardships.
The Parsons have a sense of normalcy at The Inn. They often have "family movie night" in the Teen Lounge or play in the Game Room together, alive with laughter and no thought of cancer. To Susan and her family, The Inn is a blessing. "You don't need to worry about everything all the time at The Inn." Michael agrees, "There is a sense of family and it is just so fun here."