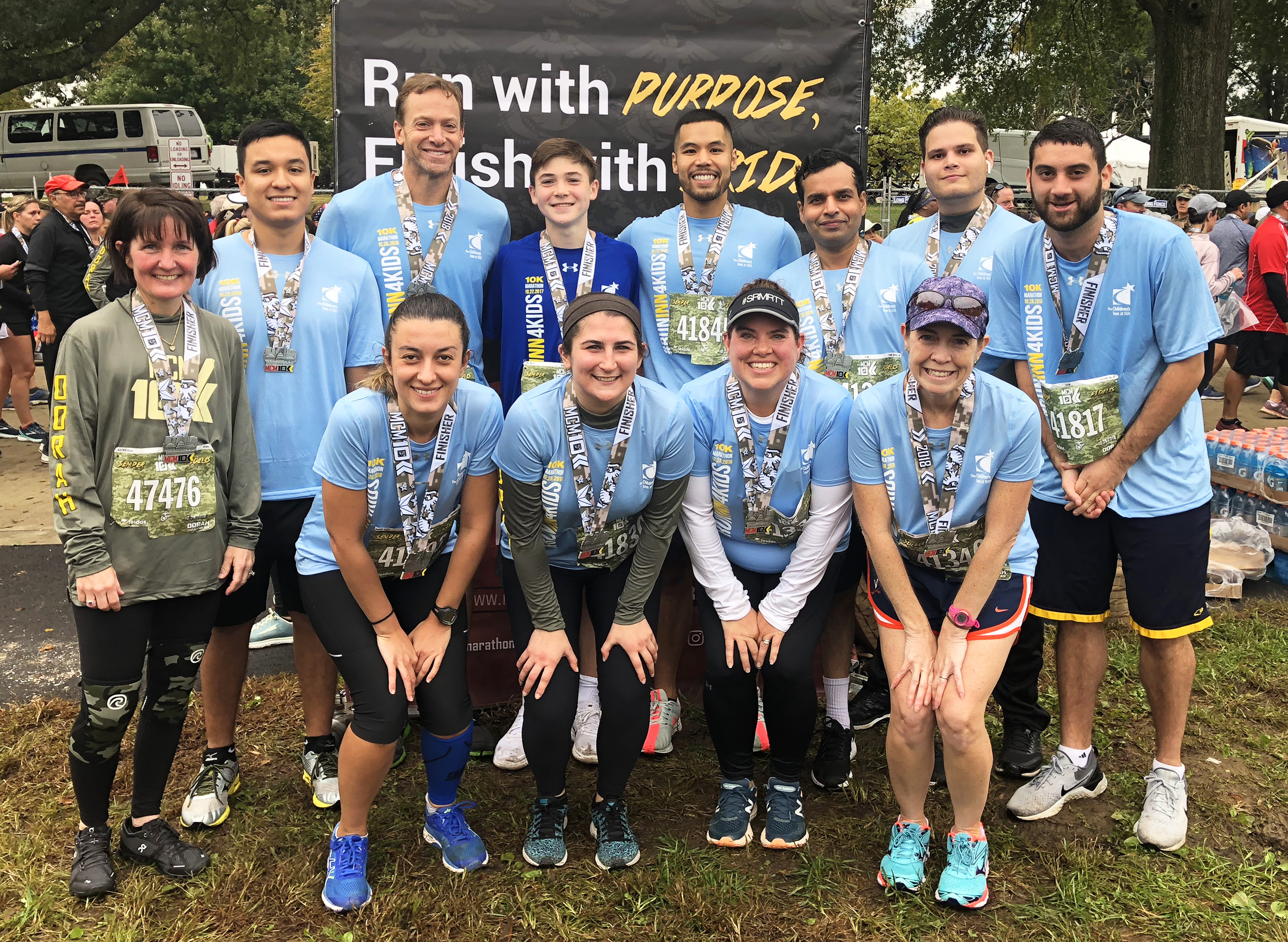 Now is the perfect time to sign up for The Inn's 2019 Marine Corps Marathon or 10K charity teams –whether you're a runner or intend to support The Inn without the physical exertion of running a race!
While race slots have been allocated through MCM, charities like The Children's Inn are beginning to recruit runners and Inn supporters now to sign up for Marine Corps charity team race slots. From now through Aug. 1, you can reserve a race slot by joining The Inn's Marine Corps charity team.
Charity team runners must meet the fundraising deadline by Aug. 1, 2019, to guarantee their race slots. The fundraising minimums to join #TeamRunINN4Kids are $776.38 for the marathon and $664.80 for the 10K. More details here.
If you're a first-time charity runner, The Inn provides you with plenty of support:
Our revamped runner's toolkit
Receive regular training tips provided by team coach
Access to the team coach to provide consultation
Running clinics: train with The Inn team before the race
Rock #TeamRunInn4Kids gear while you train and at the race
Participate in a pre-race pasta party
The knowledge that by participating, you are making a difference for seriously ill children and their families staying at The Children's Inn at NIH
Additionally, take advantage of our new and improved runner's toolkit, which has fundraising tips, impact messaging, sample social posts, and more. Download it here.
Learn more about The Inn's Marine Corps charity teams, or sign up for #TeamRunINN4Kids here.