Thoughtful Treasures
Upon check-in, each child along with his/her sibling(s) is assigned their very own mailbox where they can find a special treasure awaiting them every day. Each treasure brings many moments of happiness during their stay. Thoughtful Treasures can be crafted or store-purchased and are donated to us by members of the community who want to make that special difference in a child's life.
Guidelines
Quantity: at least 35 of the same or similar items
Should not refer to hospitals, sickness, "get-well soon" or have any religious connotation.
Rule of thumb: for children's safety, we consider it a choking hazard if it can fit through a toilet paper roll
We cannot accept used items, stuffed toys, Silly Putty, Play-Doh, balloons, food items, or bottles containing liquid.
Mailbox dimensions: 8 inches by 8 inches
Ideas and Examples
You can find many creative ideas and craft projects on our Pinterest page or Oriental Trading. Some popular treasures include: Uno playing cards, goody bags, seasonal crafts, and things to keep children entertained during their treatments.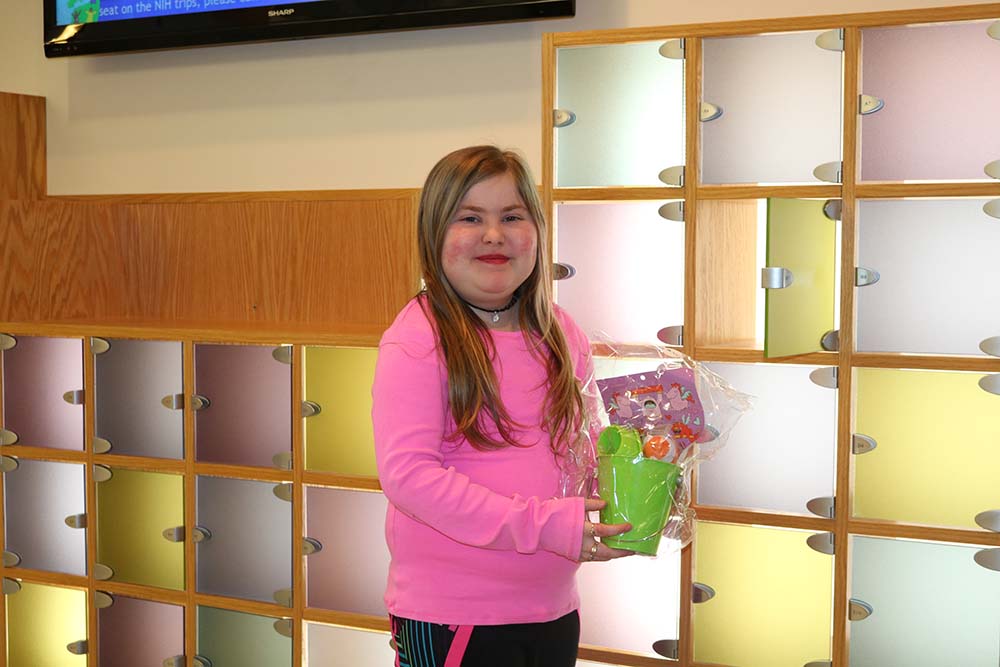 Delivery
You can ship the items directly to us at:
The Children's Inn at NIH
In-Kind Donation Department
7 West Drive
Bethesda, MD 20814-1509
For more information contact Meghan Arbegast at [email protected] or 301-827-6054.