Holiday Wish List
Thanks to all that have contributed to our Holiday Wish List! Our deadline to accept donated gifts in time for the holidays was Friday, December 14. Happy Holidays!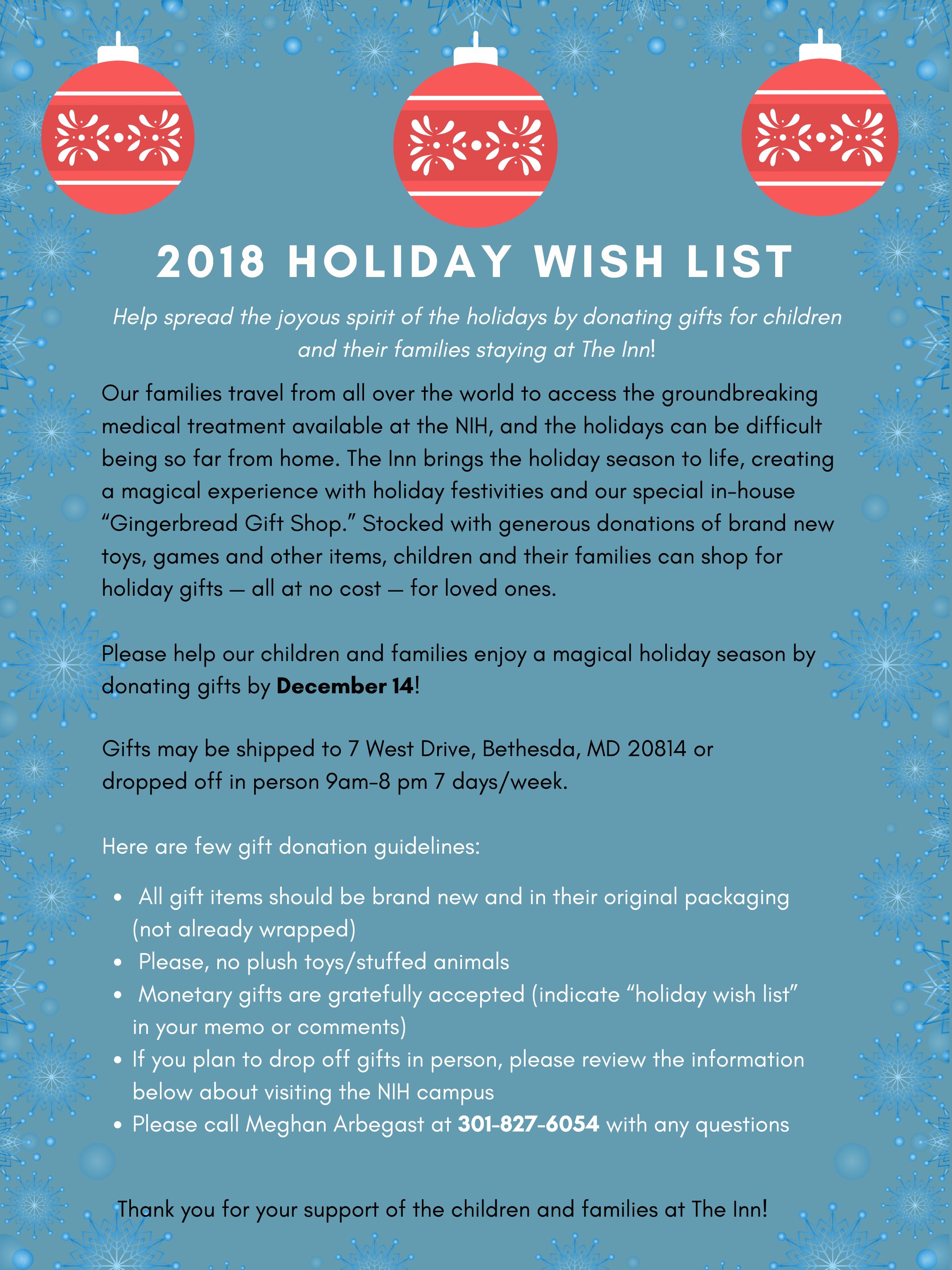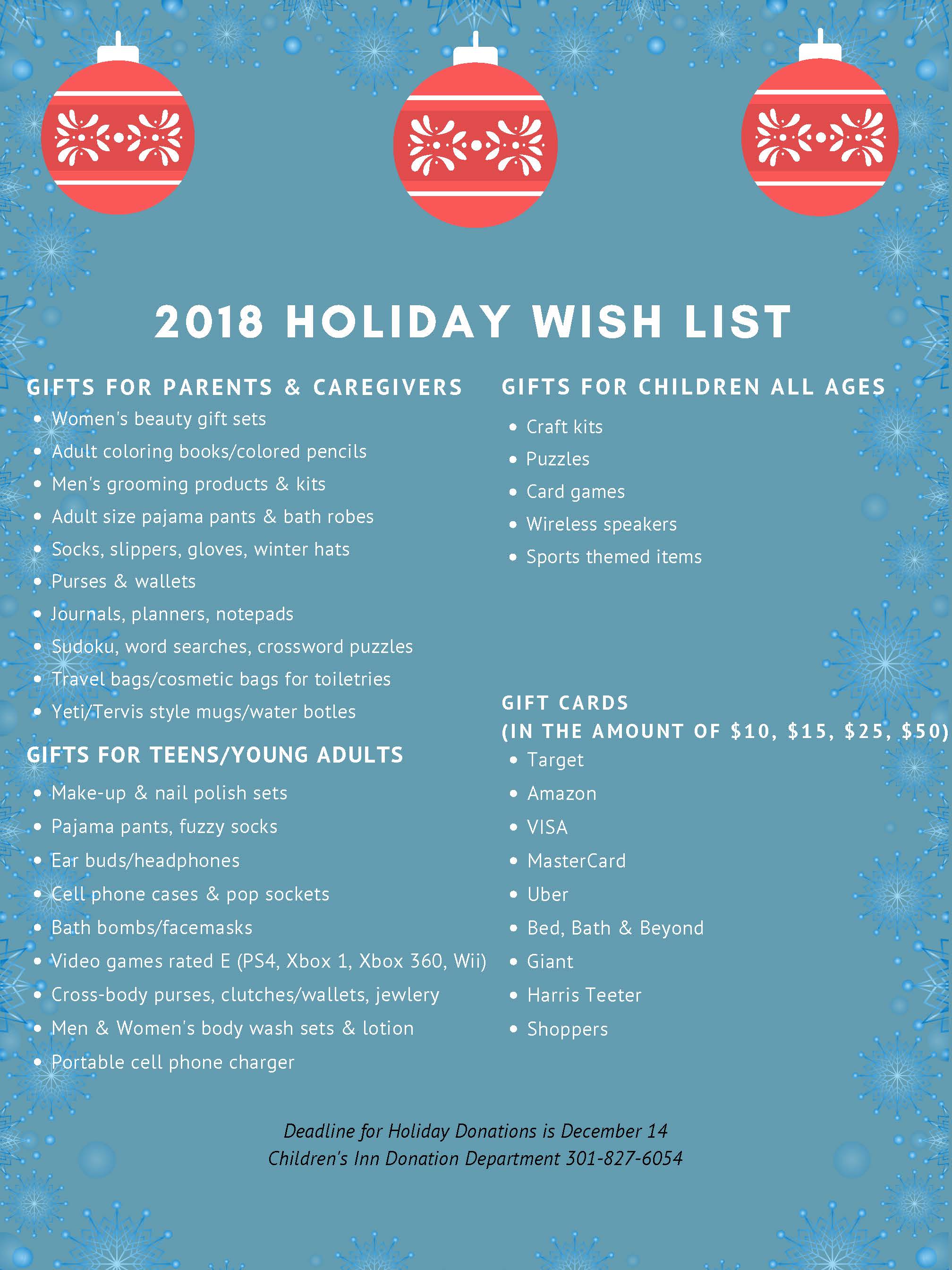 For more information, contact our donation department at 301-827-6054.
For directions on how to enter the NIH campus, click here.