As part of our 25th Anniversary celebration last year, Inn families were invited to submit a photo and caption though Instagram describing their experience staying at The Inn. The photo with the most votes won a four-day family trip to Walt Disney World in Orlando, Florida. With 3,442 votes in less than a month's time, Sophie Kinard was the winner of the contest. It was clear that Sophie, a teenager with Muscular Dystrophy, had a lot of friends and family routing for her.
Sophie's mom, Dusty, submitted this photo and caption: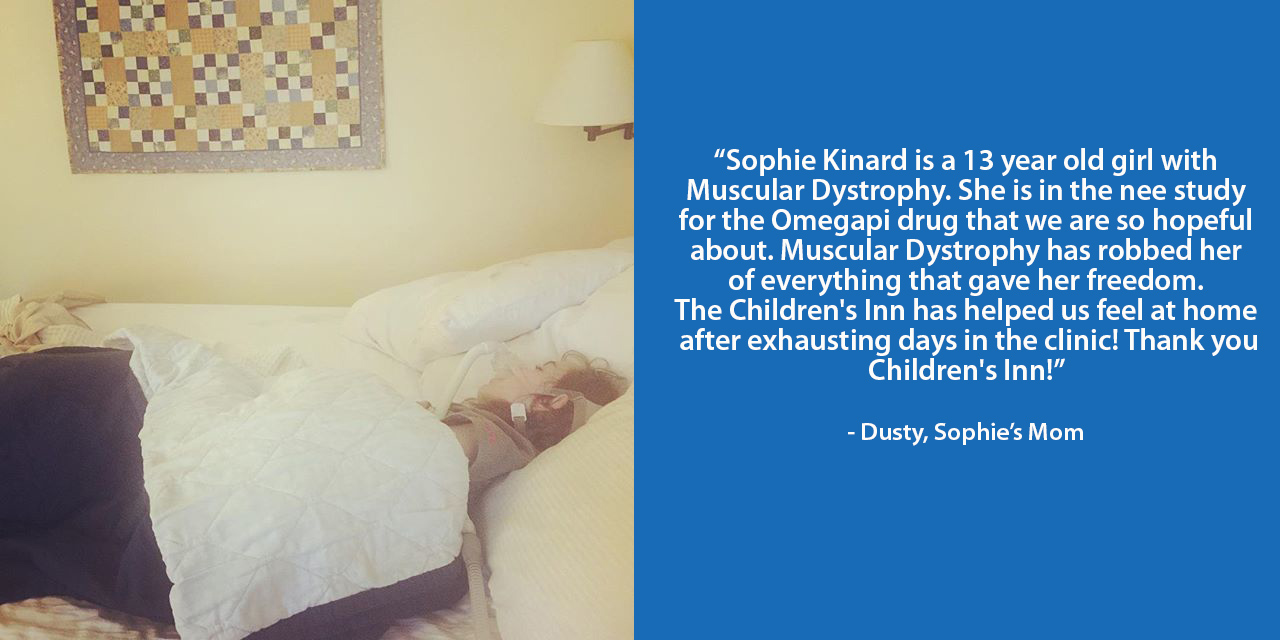 Dusty and Sophie traveled to the NIH from their home in Ashland, Kentucky for the first time last December. Sophie is participating in a clinical trial at the National Institute of Neurological Disorders and Stroke (NINDS). Sophie, her parents, and two siblings were very excited about their trip to Disney World in February. Sophie's parents waited until the last minute to surprise their three kids with the trip, although Sophie was suspicious when she caught her parents packing the car the night before.
"Honestly, it's hard for our family to go on vacation because it's so expensive. Having
the whole trip paid for made it easy. We were able to enjoy sit-down meals and not have to
leave the park to go somewhere else, which is difficult with Sophie's wheelchair…we were
able to relax and not stress about expenses," said Dusty.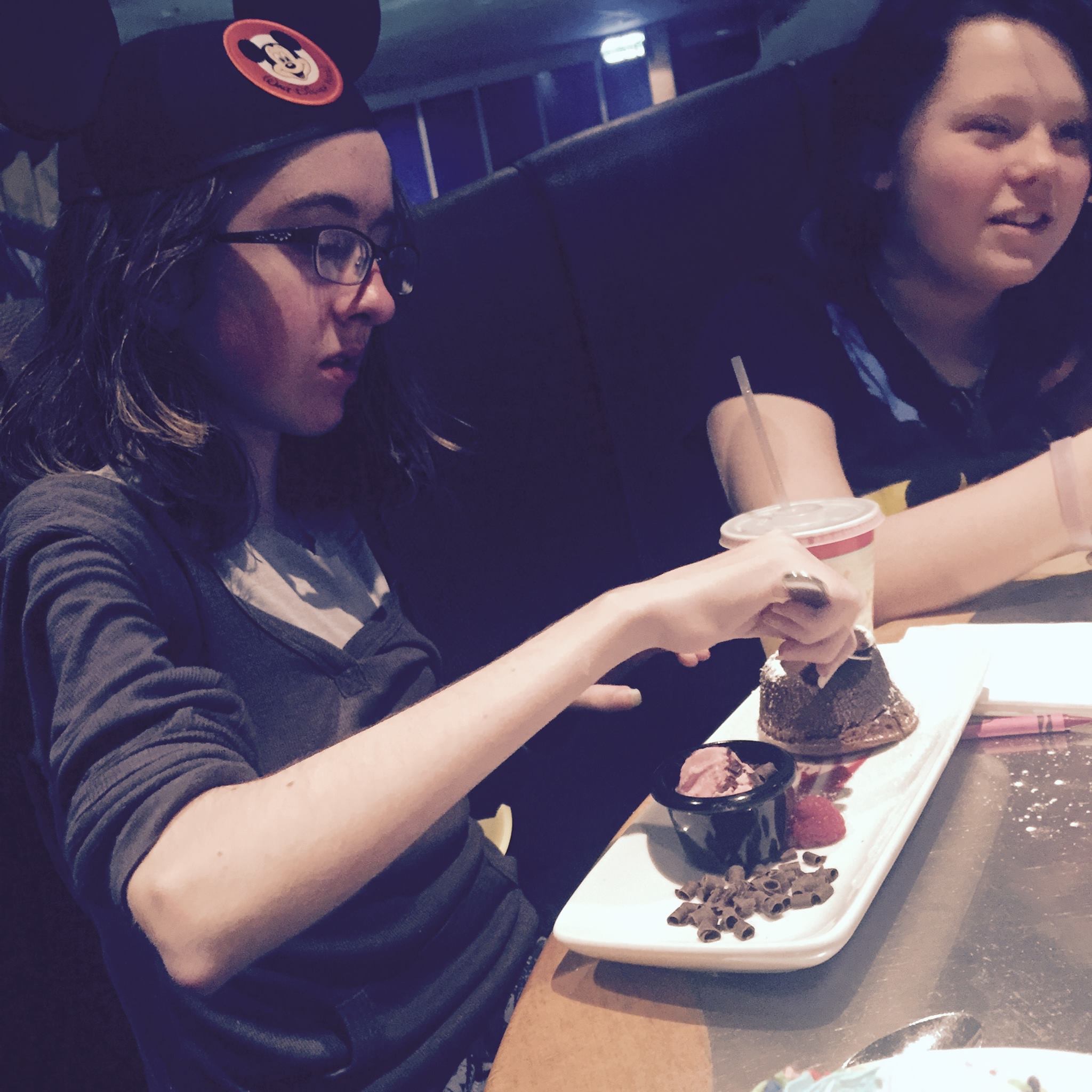 Sophie's favorite parts of the trip were the Splash Mountain water ride and eating dinner at the Sci-Fi Dine-In Theater Restaurant. She wore her mouse ears the entire time.
Thank you to our contest sponsors CSRA and Marriott Orlando World Center. CSRA donated funds for the family's airfare, Disney park tickets, and other expenses, and Marriott Orlando World Center donated a four night's stay at their resort, which has multiple pools, two 200-foot winding waterslides, a 90-foot speed slide, and kid's splash park.
Search #MyINNstory on Instagram to see all of the submissions.