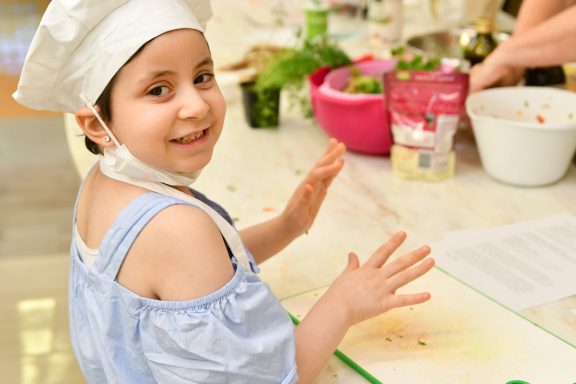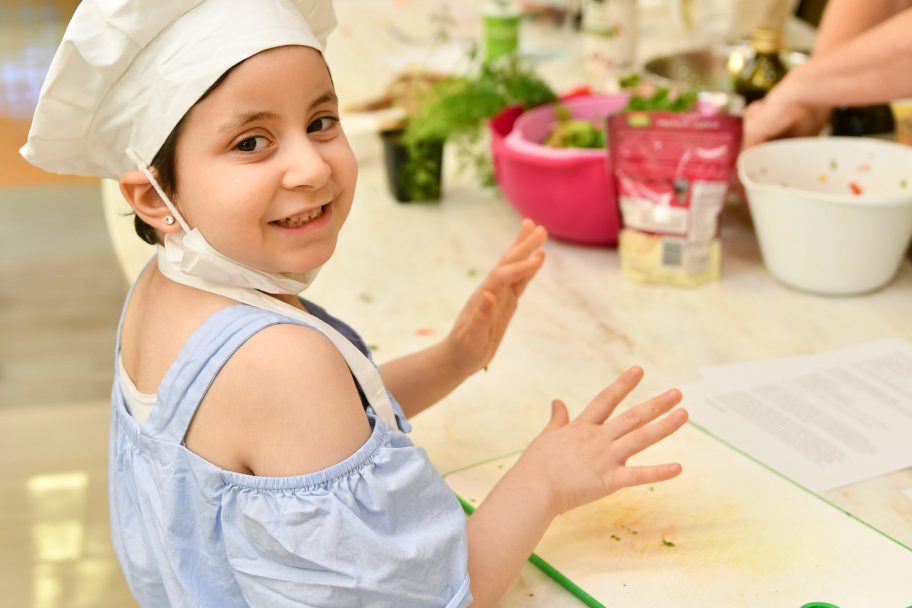 Our Family Meals Program
Virtually host a family dinner by providing individually packaged meals from a local restaurant. During the pandemic, The Children's Inn at NIH is unable to welcome volunteers into our building to host meals for our families. Instead, we invite you to host a family dinner virtually.
The Children's Inn at NIH Announces a Temporary Suspension of The Inn's Family Meals Program
The health and safety of our Children's Inn families is our top priority–and we know it's yours too. To help keep our vulnerable children, teens, and young adult patients, their families and our staff safe, The Children's Inn is closely following NIH and CDC safety guidelines concerning the ongoing COVID-19 pandemic. As a result, our family meals program remains suspended until further notice.
In lieu of hosting a family dinner in person, we hope that your organization will consider making a donation to the Feeding Families Program.
We will keep you updated when our plans or policies change.
---
Family dinners are one of our families' favorite Children's Inn services. A shared meal builds camaraderie by giving children and families a chance to get to know one another, gives caregivers a break from shopping and cooking and alleviates financial stress. During the pandemic, shared meals are one of the only ways families get to interact with one another from a distance.
Family Meal Sponsorship Calendar (with available dates)
To host a family dinner virtually, please reserve a date by emailing [email protected].
Please view our calendar for available virtual dinner dates (dates listed in green are available).