Meet Caribbean Resident: Markus
Patient Name: Markus
Age: 7 years old
Country of Origin: Jamaica
Diagnosis: Severe Aplastic Anemia

Q: Favorite American song/artist: Happy by Pharrell

Q: Name something you saw or experienced that you thought was strange in The United States of America: Halloween! The scary decorations and way too many sweets.
Q: What was your first thought when you walked through The Inn: Oh my God! I thought we were in a hotel. The Inn was so clean, spacious, simply a resort without a pool. A beautiful place with beautiful people.

Q: When you stayed at The Inn, what did you miss most about your country?
The Inn provided much for our comfort, however we miss our Jamaican Cuisine.
Q: What do you miss about The Inn when you are home? The caring/friendly staff, the different activities like trips and dinners, and of course, the Playground!
Q: Share a recipe of a traditional food you cooked here at The Inn:

Jamaican Pineapple Bake Chicken Recipe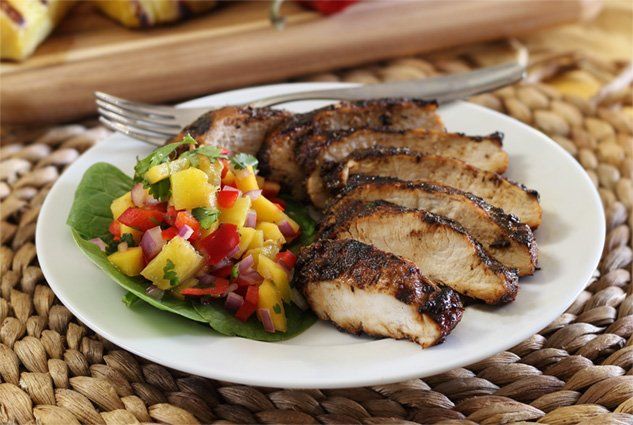 Ingredients:
Chicken
1 – 4 lb chicken
2 tbsp thyme
2 tbsp black pepper
2 tbsp salt (to taste)
2 tbsp all purpose flour
8 cloves garlic
2 stalks escallion
1 onion
1 stalk celery
Sauce
1 cup pineapple juice (leave chunks for garnish)
1/4 cup orange juice
1/4 cup soy sauce
1/2 cup ketchup
1/4 cup brown sugar
1 tsp ground cinnamon
Directions:
Chicken
Cut, clean and wash chicken in vinegar/lime water.
Blend thyme, garlic, escallion, celery, onion and then add to blended seasoning salt, black pepper and all purpose.
Rub seasoning into chicken let marinate overnight or up to 2 hrs.
Bake at 350° for 1 hour (turn chicken after 30 mins.)
Sauce
Mix pineapple juice, orange juice, lime juice, soy sauce, ketchup, brown sugar and cinnamon.
Pour sauce on to chicken to last 10 mins (cover bake chicken with goil after pouring on sauce.
Remove from over garnish with pineapple chunks.