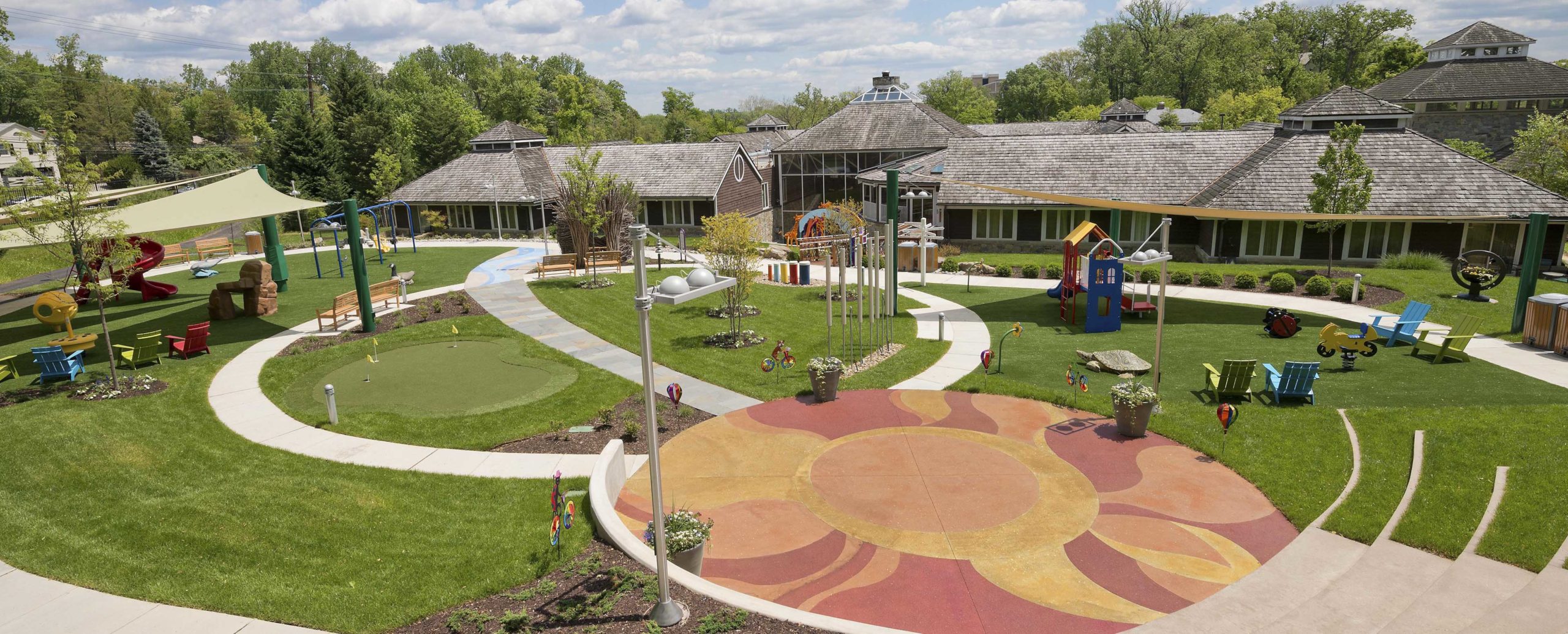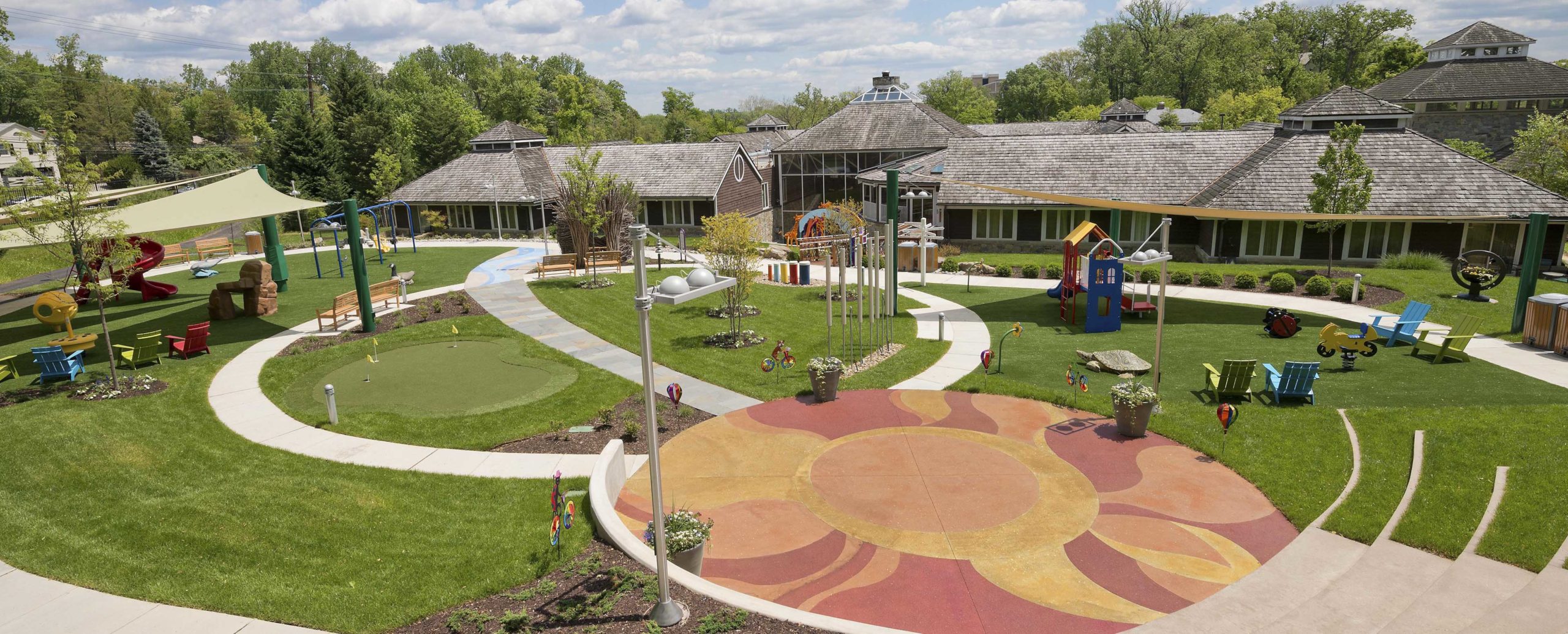 Keeping Patients and Families Safe During the COVID-19 Pandemic
The health and safety of all of our families at The Children's Inn the most important.  To protect our vulnerable patients, we follow the guidance of the NIH Hospital Epidemiology Service.
Before you come to the Inn, you must have a negative COVID-19 test. 
The patient and their family coming to the Inn must be tested.
You need to get your test 1 – 3 days before you travel.
Do not get a rapid test – these results can't be accepted. The test must be a nasal or saliva test.
Work with your medical team to find community test sites or drive-thru testing near you.
You must give your medical team a copy of your negative test results.  After they receive it, they will let The Children's Inn know.
If we don't have your test results, you will not be allowed to stay at The Children's Inn.
Per CDC guidelines, you must be tested 1-3 days before travel. We encourage you to work with your medical team while looking at community-based testing sites or drive-thru testing sites to ensure results are available prior to your travel to The Inn. You must provide negative test results to your medical team before traveling to The Children's Inn. Your medical team will inform our team. If The Children's Inn does not receive results before your family travels, you will not be permitted to stay at The Children's Inn.
Only patients, approved family members and staff can enter The Children's Inn.
No outside visitors are allowed.
One caregiver can stay with the patient at The Inn.
Families and staff must complete health screenings when entering the building.
Families and staff must wear masks and maintain a physical distance of six feet.
Families should not leave the NIH campus. Talk to Resident Services if you want to make a request to leave campus. These requests must be approved by NIH Hospital Epidemiology.
We make sure maintenance workers wear personal protective equipment (PPE) when working in The Inn.
We have placed more hand sanitizer and wipe dispensers throughout the Inn.
Housekeeping has been deep-cleaning family rooms once a month since October for residents who have stayed for 30 days or more.
We continue to meet with all families weekly to fill out a general well-being questionnaire. We have noticed an increase in general well-being and understanding of guidelines according to the responses.
A: If a patient or caregiver were to present symptoms at The Inn, we would ask them to self-isolate. The manager would contact NIH Hospital Epidemiology and then guide the patient to a designated space in the Clinical Center.  Caregivers will be provided with a hotel room and instructions to contact their personal health care provider.
A: You would not be allowed to return to The Inn until your test results were known and you were cleared to return by your health care provider.
Patients may be kept inpatient for self-isolation. If both a patient under the age of 18 and their caregiver tested positive, the medical team would require another loved one to come and care for the patient while the caregiver is in self-isolation. All families must have identified a backup caregiver as a part of their support plan.
A: Families should not leave campus because of the risk of exposure. If a family requests to leave campus, we will work with them and their medical team to best address their needs and reduce the need to leave campus. If they still wish to leave, The Children's Inn will meet with the patient's medical team to determine the best plan for the patient and/or family member. If a family member leaves campus for a non-medical purpose, such as dining out, they must quarantine in their room and then take a COVID-19 test 5 days after returning to The Children's Inn. Leaving campus may harm the family's ability to continue staying at The Children's Inn.
A: Maintaining a safe environment for our families during COVID-19 remains our top priority. As part of our COVID-19 precautions, we have been limiting the number of guests staying at The Inn and are not allowing any outside visitors.
The Children's Inn allows one caregiver per patient as outlined below. Additional guests are not allowed, with rare exceptions based on approval. We are following the Clinical Center visitor restrictions announced by NIH Clinical Center CEO Dr. James K. Gilman on March 18, 2020. These guidelines include:
Pediatric patients (under age 18) may have one parent, caretaker, friend or guardian stay with them at The Inn.
Patients who are at the end of life may bring two visitors.
Outpatients who require assistance (e.g., mobility, language help, etc.) also may have one attendant.
Visitors are screened alongside patients for fever and/or cough, and will not be permitted to proceed into The Children's Inn at NIH with symptoms.
Patients who have positive tests for COVID-19 may not stay at The Children's Inn.
If you have any additional questions, please email us. Thank you for your continued collaboration in keeping all of our families safe.
Our families' safety is our top priority.
Help The Children's Inn at NIH provide a safe "place like home" to children and young adults with rare diseases whose best hope for a treatment is a NIH clinical research study.
Donate