Facebook's Create a Fundraiser makes it easy for you to raise money for and awareness of The Children's Inn. As excited as we are? Here's how to get started:
1. Visit our Facebook Page here, click Create a fundraiser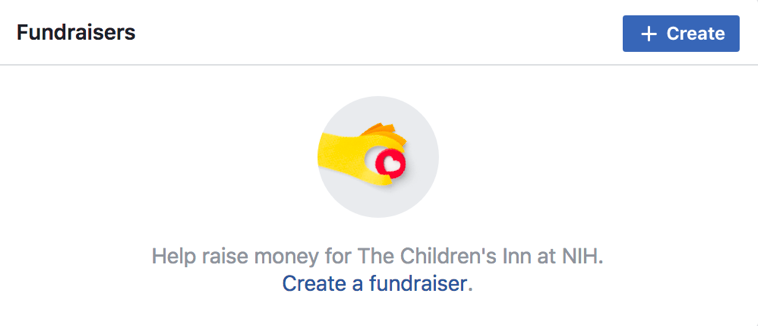 2. Click Get started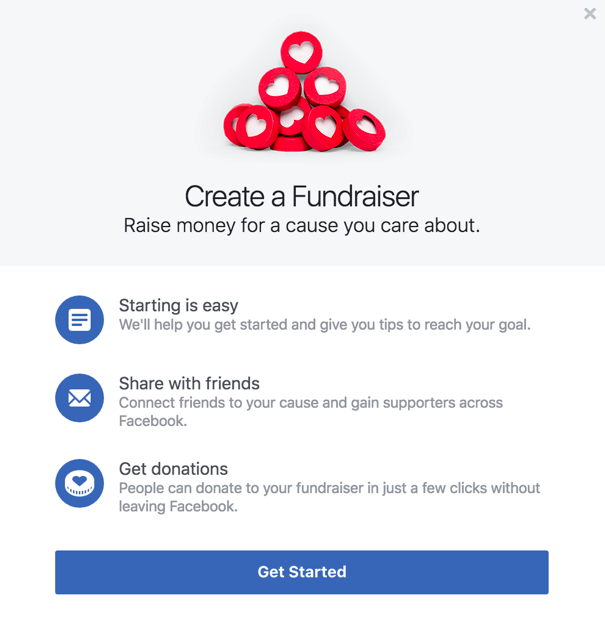 3. Create fundraiser.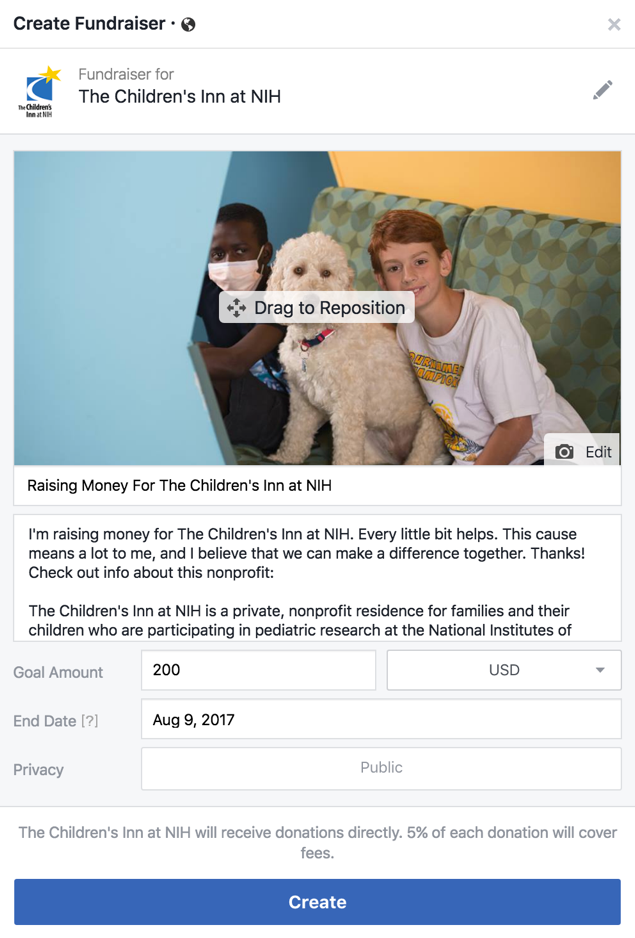 We prepared some statistics and graphics to help you create your fundraiser content.
By supporting The Children's Inn, you give hope to the more 1,700 families who stay at The Inn every year and help make childhood possible for children despite illness. Here are 10 ideas that will help boost your fundraising efforts: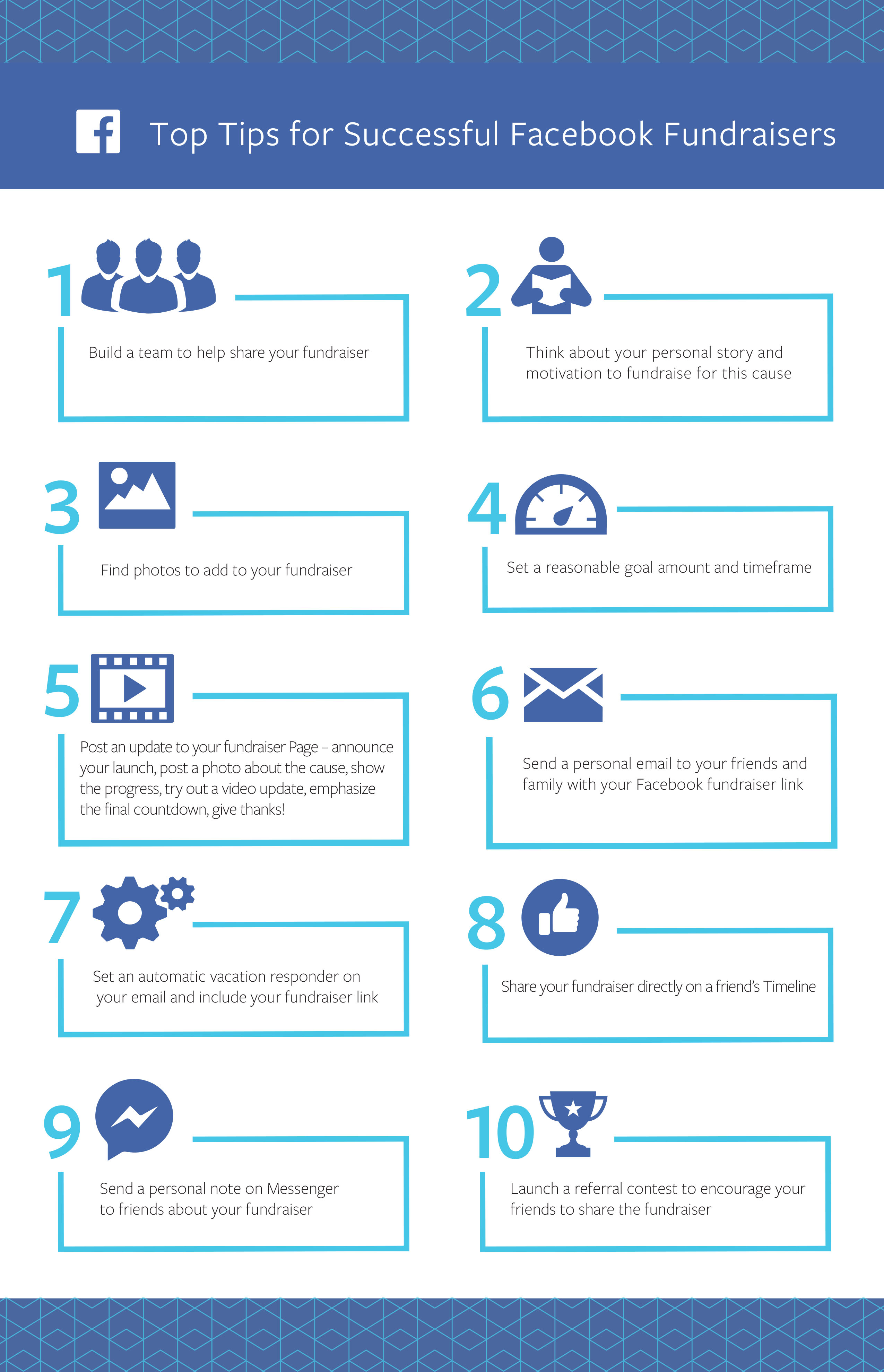 Facebook fundraisers are a quick way for people to donate to The Inn without leaving Facebook. You can launch a fundraiser to celebrate your birthday or an upcoming event. See how one supporter recently donated her birthday to The Inn!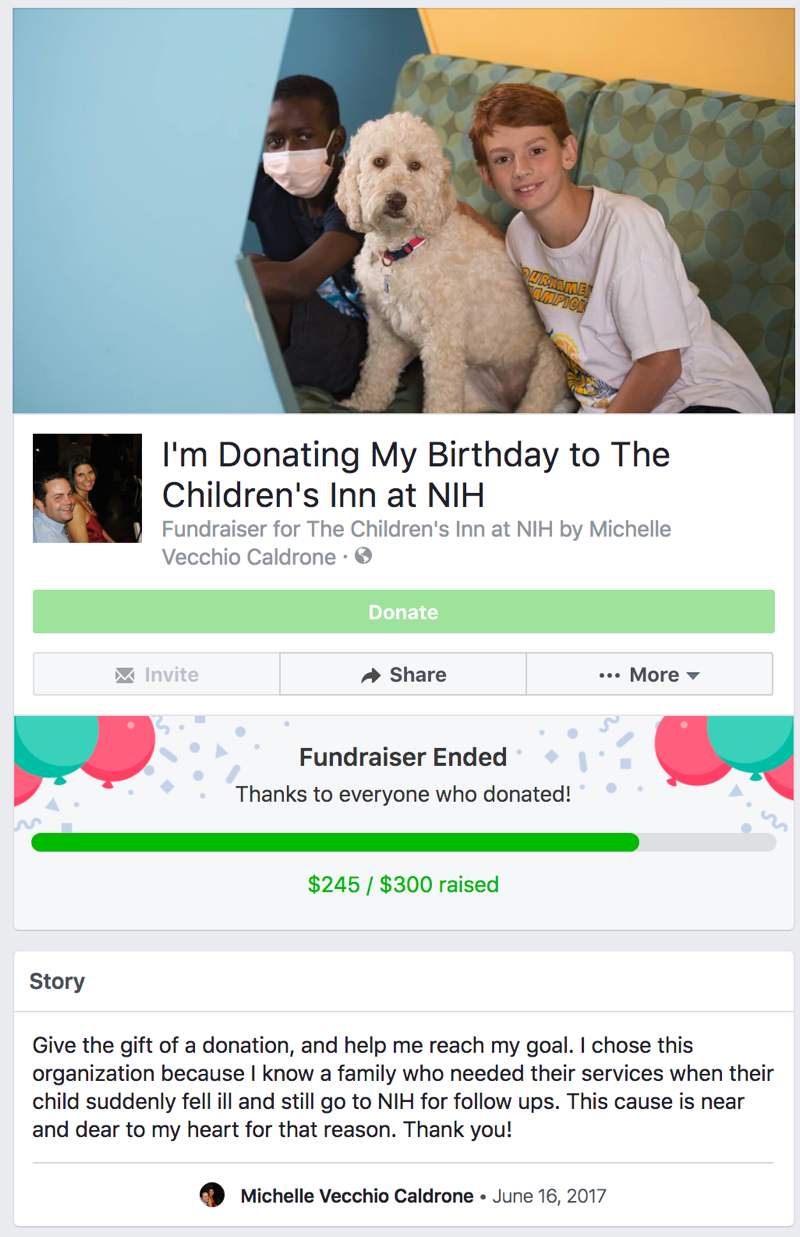 A single ask can go a long way. It's easy to create a fundraiser, share it with friends and reach your goal. Your support can make a difference for sick children and their families staying at The Inn. Thank you!