Born with hip displacement, Carina May early on received the medical help that allowed her to live an active, fulfilled life. Today, the executive vice president and co-owner of Smith & Harroff, a public relations firm in Alexandria, Virginia, is paying it forward by volunteering her time on behalf of The Children's Inn at NIH as a member of its Marine Corps Marathon & 10K #RunINN4Kids charity race team.
Carina first became involved with The Inn eight years ago when she began helping serve dinner to Inn residents. That experience sparked her desire to do more for children and families at The Inn, so she stepped up to join The Inn's Young Ambassadors Council (YAC). Now chair of the YAC's volunteer committee, she organizes family dinners and service days for The Inn, and helps award scholarships to Inn residents who apply to The Inn's INNrichment scholarship fund.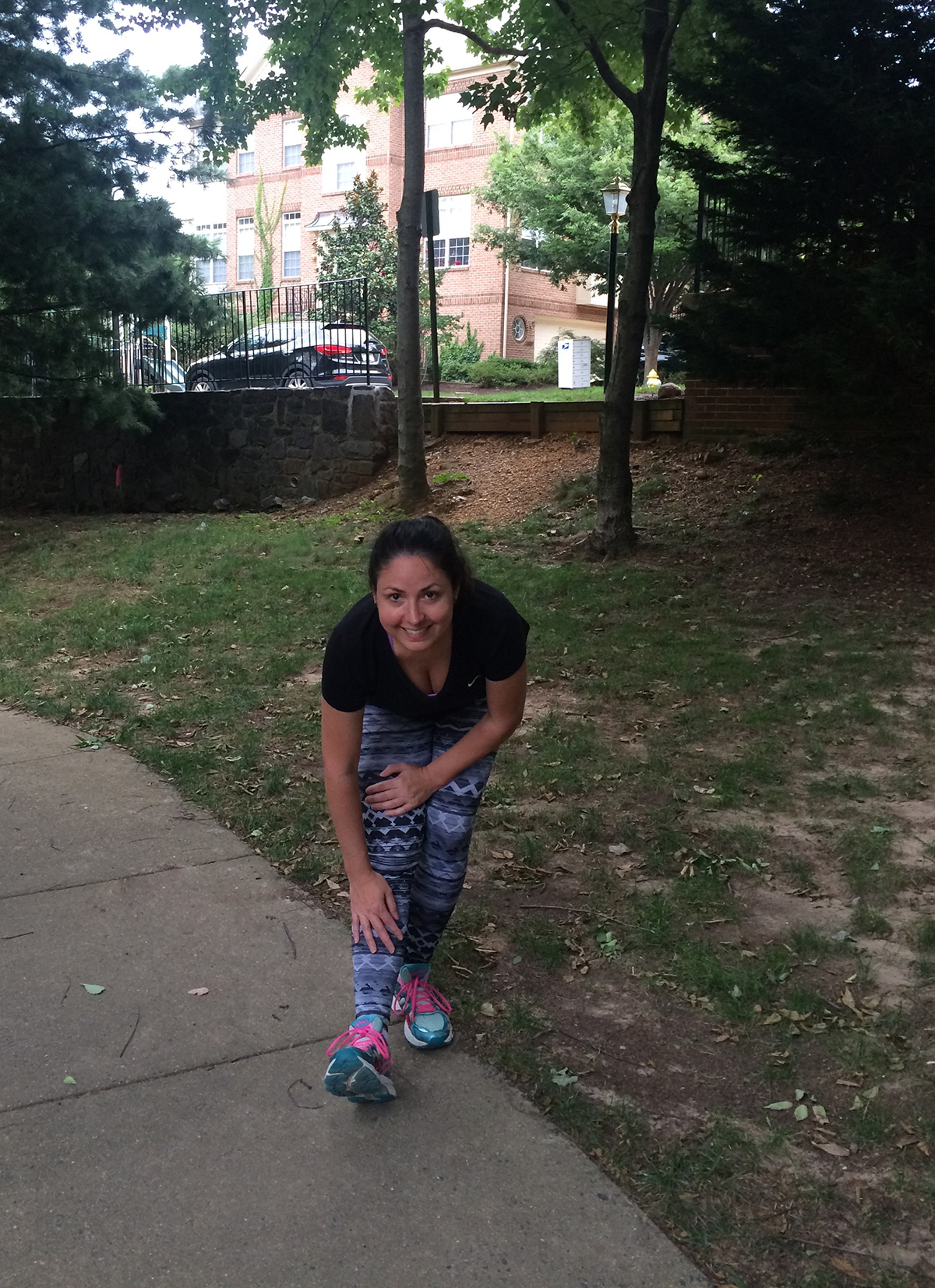 Thanks to her volunteer work, Carina received the prestigious President's Volunteer Service Award.
"I've always been into community service," she says. "The older you get, the more you realize you have a responsibility to do something and be proactive. Whether it's time or money, we should all get involved."
Earlier this year, Carina joined The Inn's Marine Corps Marathon & 10K #RunINN4Kids charity race team. While the 10K will only be the third race she's ever run, Carina has a rigorous fitness routine that includes yoga, fitness workouts and full-body strength training to prepare her for new fitness challenges.
To learn more about supporting the fundraising efforts of Carina and other Inn charity race team runners, click here.