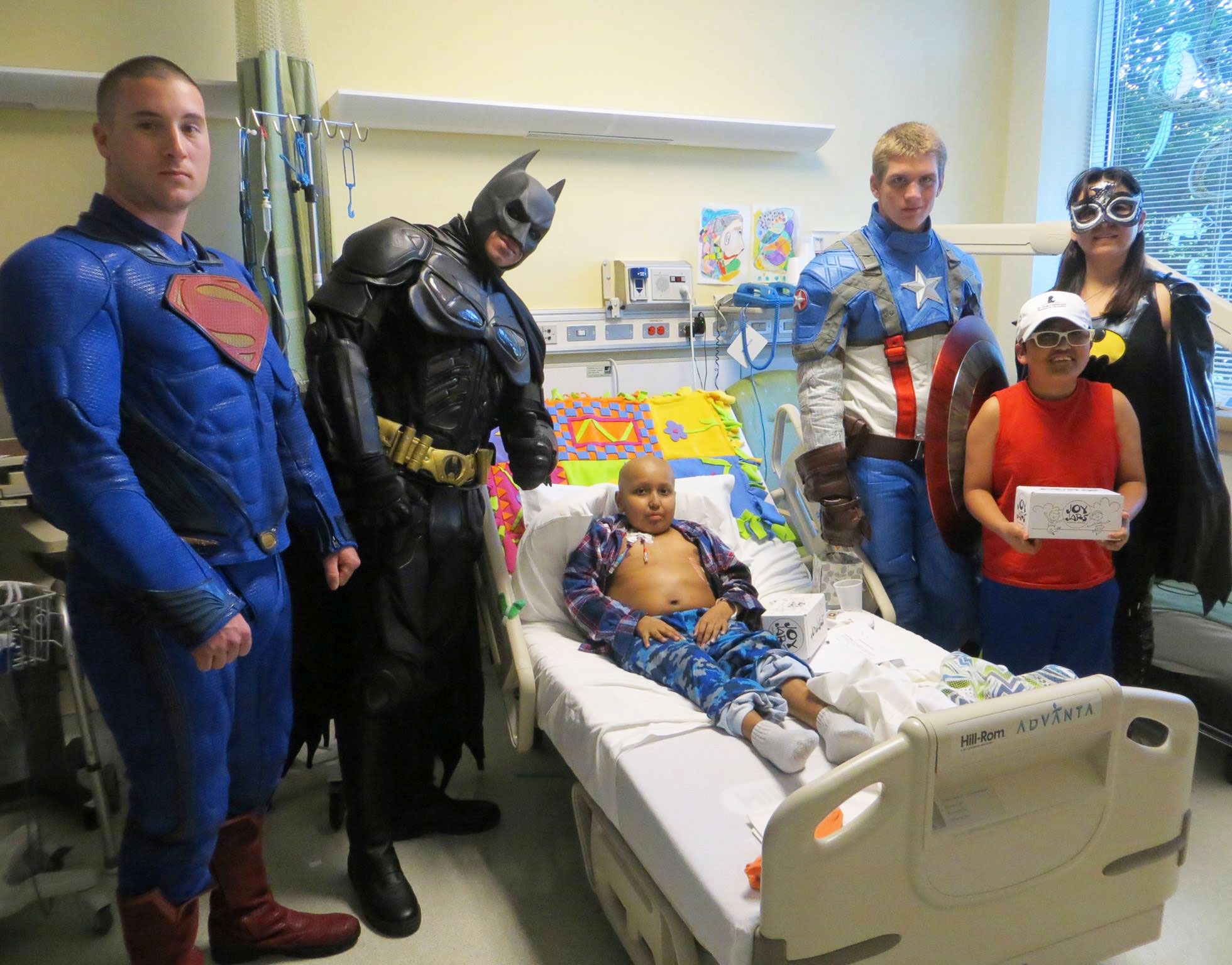 Just imagine a 10-year-old boy throwing tennis balls at a man in a Velcro suit; an 8 year-old-girl with a glittery Hello Kitty tattoo; a group of kids and teens fascinated by a mad scientist; and kids and adults of every age playing BINGO and making marshmallow slingshots. All of these activities—and many more—were enjoyed during Camp T.L.C.'s week-long-visit to The Children's Inn at the end of October.
Camp T.L.C. (Together Living a Challenge) is a non-profit organization that provides performing arts and recreational camp free of charge to children who might not otherwise be able to attend a mainstream camp.
"That's awesome!" was a phrase heard around The Inn too many times to count during our week with Camp T.L.C. Kids played lots of games and learned new and exciting life skills each day. After getting a little messy during a craft activity, one camper, Nicole told her mom, "Its okay, I'll wash my hands the mad scientist way." Nicole had watched an experiment earlier that day where the mad scientist had washed his hands with soap bubbles formed from dry ice.
The kids finished each day with smiles and a feeling of pride for what they had accomplished. After a scavenger hunt one evening, Inn resident Andre excitedly said, "Look at how many eggs I found!" While collecting prizes after a game of BINGO, one camper sang as he walked to the prize table and another camper made up a "prize dance" which he taught to the rest of the group.
At the end of the week, one loyal camper was in tears as he exclaimed, "I don't want them to go!" "We had a wonderful time and feel so blessed to have been here this week," said an Inn mother. We all had a fun week. But most of all, we loved seeing our residents have the time of their lives.