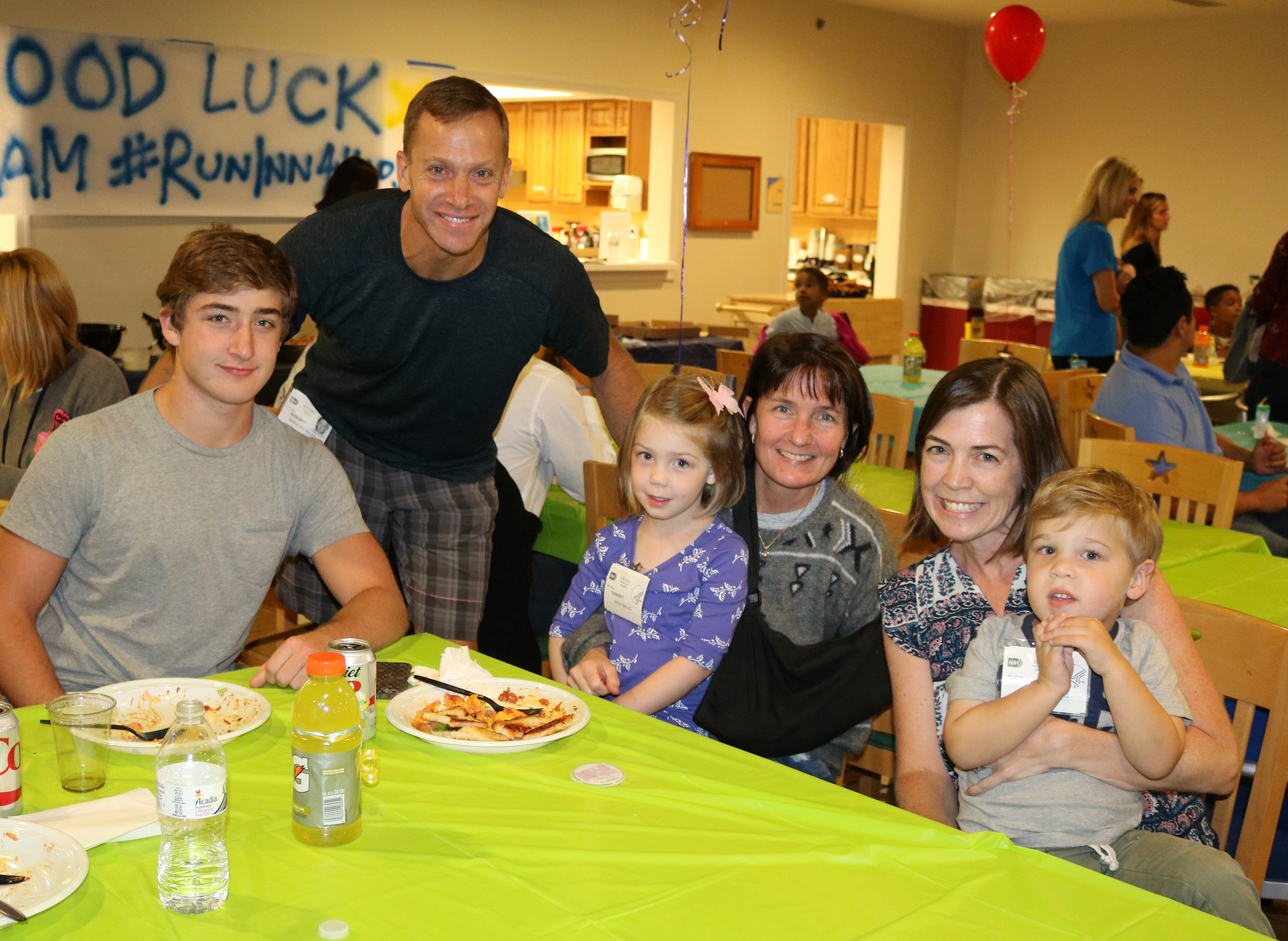 The Children's Inn at NIH's Marine Corps Team #RunINN4Kids celebrated a months-long season of marathon and 10K training with a pasta party with Inn residents and staff on October 20, the Friday before their respective races. The team raised more than $43,000 for The Inn.
A variety of carb-heavy dishes, donated by Bethesda's Mamma Lucia's restaurant, brought runners to The Inn for a fun evening of socializing, food and the chance to connect on a deeper level with The Inn.
"Our team did an amazing job raising funds for The Inn's families, and our pasta party was our way of saying thanks for their huge efforts and to help get everyone ready for the race," said Julie Ofrecio, corporate partnerships and events manager at The Inn, who ran the Marine Corps 10K. "This was the first time many of the runners had the chance to visit The Inn to see our beautiful facilities, meet our board members and staff, and engage with our wonderful residents. It truly was a great event!"
Team #RunINN4Kids comprised 38 runners – 19 who ran the 10K and 19 who ran the marathon. Several corporate partners encouraged their employees to run for The Inn's charity team, including Accenture, Emmes Corporation and ProShares, which added a combined number of 17 runners to The Children's Inn's MCM teams.
See photos from our pasta party on our Flickr page.