From drawing fake blood from a human dummy to getting rolled into an MRI tunnel and even walking down the red carpet, the siblings of the NIH pediatric patients were the stars of the show at The Children's Inn 10th Annual Sibling Day.
At The Children's Inn, we see firsthand the profound impact a sick child has on his or her family and siblings. That's why The Inn offers a wide range of daily activities and supports for children, their siblings and their entire families. It's also why The Inn in a collaborative effort with the NIH Clinical Center created Sibling Day 10 years ago, an annual occurrence to honor the "super sibs" who do so much to support their sick brothers or sisters.
"Serious childhood illness impacts the entire family, due to multiple doctor visits, frequent hospitalizations, significant changes in normal routine, and often long separations. These unique challenges can be especially difficult for brothers and sisters of pediatric patients and can leave them at risk for acute and long-term psychosocial difficulties," says Lori Wiener, head of the Pediatric Psychosocial Support and Research Program in the Pediatric Oncology Branch at the NIH.
The program gives siblings the opportunity to learn about the procedures their brothers or sisters experience at the Clinical Center and discuss their feelings and reactions to their siblings' illnesses. For one entire day, siblings receive attention and recognition for their role in their siblings' journey.
The day's activities began with a "fantastic voyage" through the Clinical Center that included a tour of an operating room, where the six siblings, ranging in age from 7-17, participated in hands-on activities, including removing a rubber band lodged in the back of a human dummy's throat.
"It was like playing Operation," says Zevaeh, a Children's Inn resident whose sister is being treated at the NIH for a rare disease.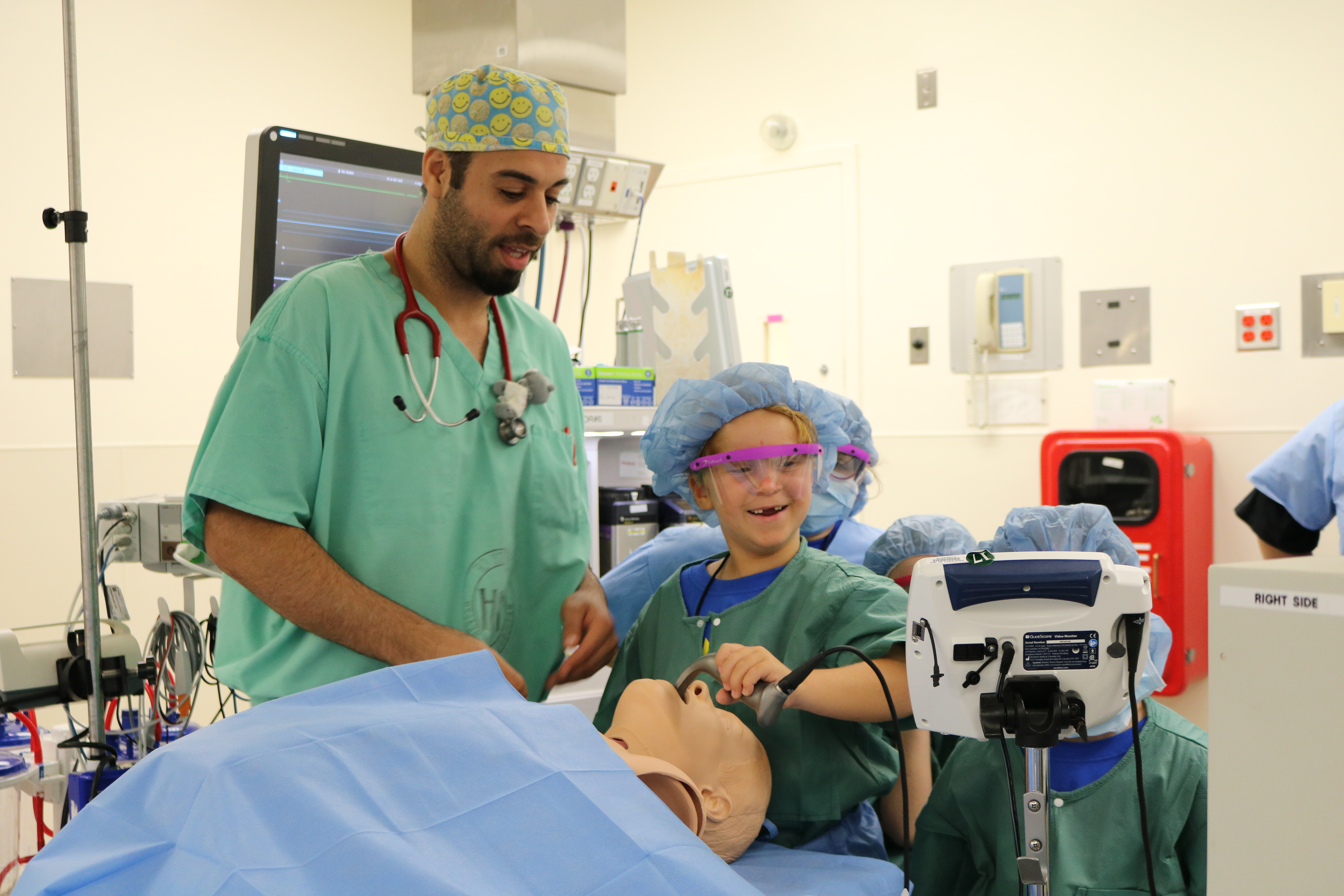 The siblings also had a chance to enter a practice MRI scanner to experience what many of their siblings do on a regular basis.
"My favorite part of sibling day was when I went through the practice MRI scanner, because I had never done it before," says Sophia, who is staying at The Children's Inn while her brother receives treatment for leukemia.
After spending the morning at the Clinical Center, the super sibs returned to The Inn for therapeutic games, art and music activities.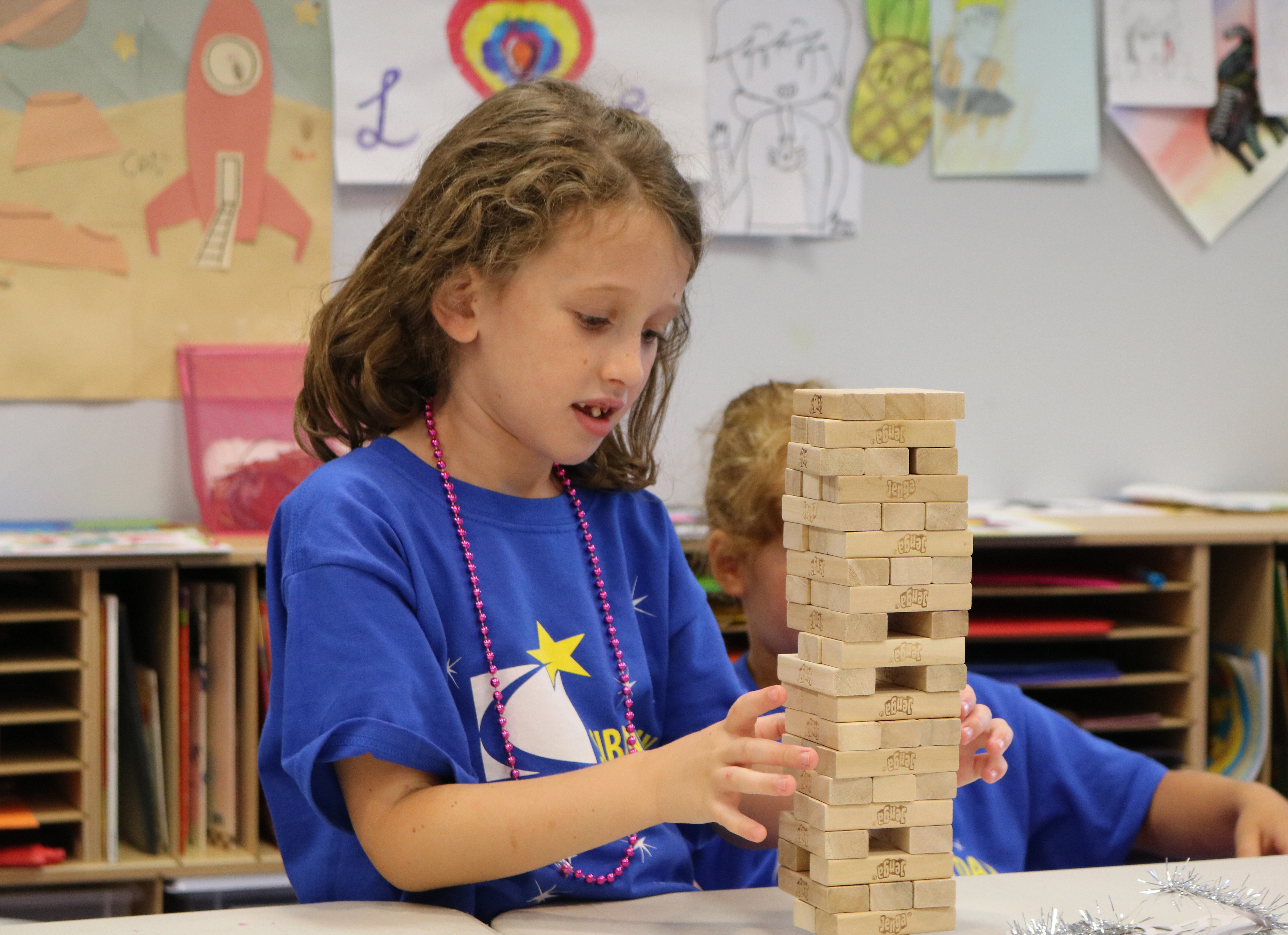 Chaplain Mike worked with the sibling day participants to write a song about what it means to be a "super sibling," which they performed at the award ceremony at the end of the day.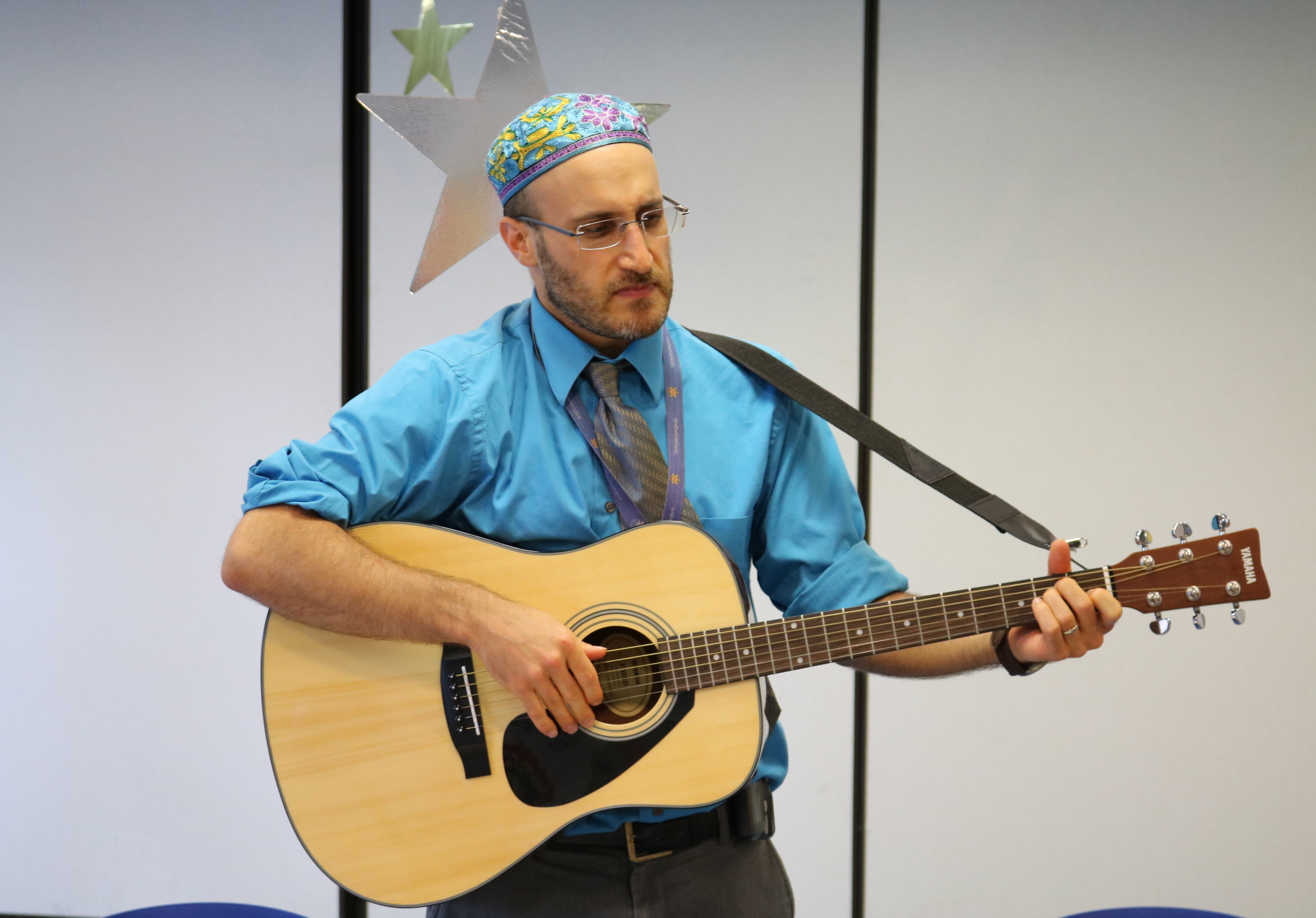 "The best part?" says Wiener, "Perhaps the end of the day when they receive a standing ovation from their family members and NIH staff. Receiving super sibling awards and ending the day with all you can eat ice cream, makes the day extra special!"
Once a "super sib," always a "super sib."
See photos from the event here.