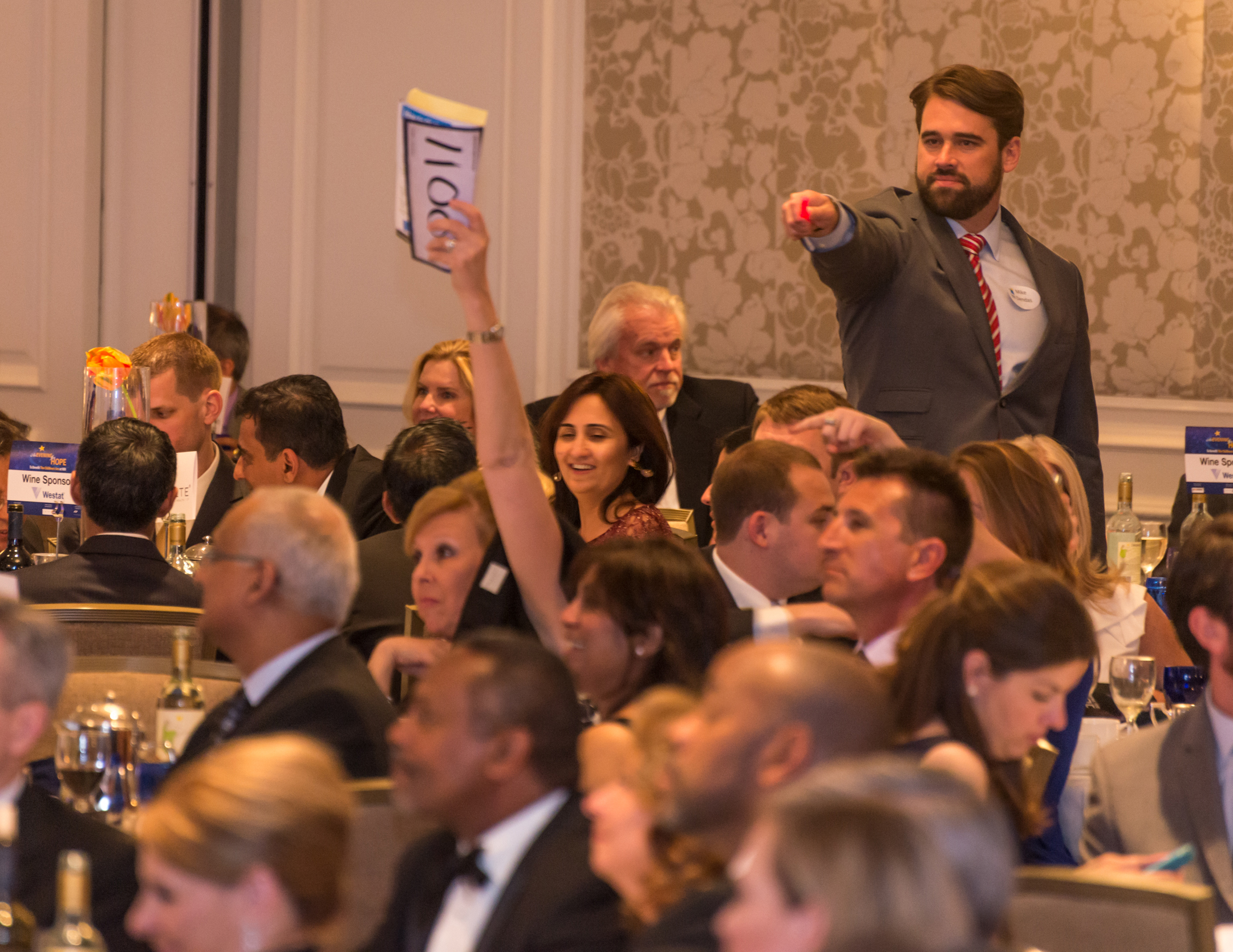 In 1993, when Mike Dendas was growing up in Connecticut, his teenage cousin, Lizzie, was being treated at the National Institutes of Health (NIH) for a rare and aggressive form of cancer. She stayed at The Children's Inn with her family multiple times during her year of treatment. "I was only 11 at the time but I remember my parents would visit Lizzie at the NIH and stay with her at The Inn," Mike says. "It was amazing that The Inn enabled extended family like ours to be there for support. My Mom still talks about cooking dinner in The Inn's kitchens and sharing a meal in a comfortable place rather than being stuck in the hospital or a hotel room."
Lizzie's Mom (and Mike's aunt), Kathy Schwanfelder, served on The Inn's Board of Directors for many years. She encouraged Mike to get involved when he moved to Washington, DC after graduating from college. The Inn had just launched the Young Ambassadors Council (YAC) to engage young professionals in supporting The Inn's mission and programs. Mike attended a YAC event and quickly signed on as a Council member.
The YAC supports The Inn through fundraising, social events, volunteer projects, and community outreach, all geared towards young adults. By reaching out to young people, Mike says, "the success of the YAC will guarantee another 25 years of success for The Inn."
When he isn't volunteering for The Inn, Mike works as the Senior Manager of Government Relations at The Home Depot, and enjoys jogging in DC and going to concerts with friends. When he meets new people, he jumps at the chance to talk about his role on the Young Ambassadors Council. "I can't wait to tell people about The Inn," he says. "And of course, my whole family loves to hear about it. Every time I am back in Connecticut I cannot wait to tell my family about all the new and innovative things that are happening at The Inn."
The Inn is very excited to have Mike and his brother Zach as our co-chairs for our 2017 A WINNter Affair.