Hosted by the Young Ambassadors Council (YAC), A WINNter Affair raises critical funds to support The Inn's mission of providing hope and healing to the families we serve. Join us for a fun evening of cocktails, hors d'oeuvres and dancing to provide relief, support, and strength to families journeying into the unknown. Photos from the event can be found on our Flickr page.
Save the date for next year's A WINNter Affair, which will take place on Saturday, February 23, 2019.
Can't make it to the event, but want to support our cause? Please consider making a donation.
Ticket Prices
$75 Government Discount
$125 Regular Ticket
$150 7pm Early Access Ticket
$250 Individual Sponsorship
*Tickets are non-refundable*
Location & Event Details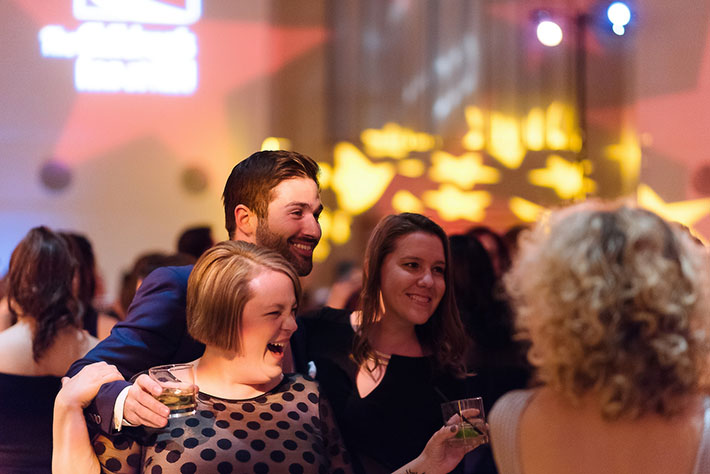 A WINNter Affair
Ronald Reagan Building and International Trade Center
Date:
February 24, 2018
Time:
8 p.m. to midnight
Attire:
Creative Cocktail Attire
Parking:
Onsite parking is available at the guests' expense.
Event Countdown
A Special Thank You To…
The Children's Inn Young Ambassador's Council:
Kathleen Barry, Julia Bartolomeo, Sima Zadeh Bedoya*, Katy Burkert, Maureen Clark, Mike Dendas, Neil Deshmukh, Ida Donner, ImHan Kim, Carina May, Nikorn Pothayee, Kate Hoffman Slavit, Cyndi Smith, Kersten Smith and Scott Vogel
*YAC President
2018 WINNter Affair Host Committee:
Sima Zadeh Bedoya, Emily Costa, Mike Dendas, Jamal Habibi, Tanvi Kachhy, Chloe McCune, Rachel Moon, Kate Hoffman Slavit, Cyndi Smith, Kersten Smith, Robert Verhein, and Tina Wenzlaff
---
Sponsors
Premier
Gold
Patron
Supporter
Mixologists
Individual Sponsors
Jose Diaz-Luna, Mike Dendas, Holly Gibbons, Stephen Gibbons, Andrew Lindsey, Adam Magruder, Kristin Magruder, Beth Maloney, Carina May, Rachel Moon, Mark Ricardo, and Nikorn Pothayee
---
---