Hosted by the Young Ambassadors Council (YAC), A WINNter Affair raises critical funds to support The Inn's mission of providing hope and healing to the families we serve. Join us for a fun evening of cocktails, hors d'oeuvres and dancing to provide relief, support, and strength to families journeying into the unknown. Photos from the event can be found on our Flickr page.
Save the date for next year's A WINNter Affair, which will take place on Saturday, February 24, 2018.
Can't make it to the event, but want to support our cause? Please consider making a donation.
Location & Event Details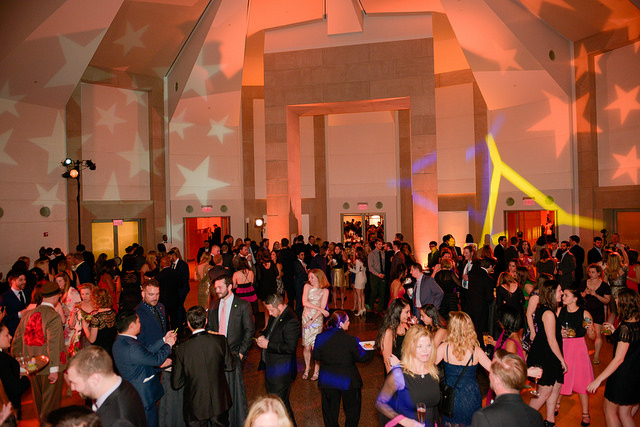 A WINNter Affair
Ronald Reagan Building and International Trade Center
Date:
February 25, 2017
Time:
8:00 p.m. to Midnight
Attire:
Creative Cocktail
Parking:
Parking is Available
Event Countdown
TICKETS
INDIVIDUAL SPONSOR ($250) – Enjoy all of the benefits as a VIP with special event recognition and a tax-deductible contribution that will go directly to help support critical programs and free lodging for children and families at The Inn.
VIP ($150) – As a VIP ticket holder you can enjoy a pre-event cocktail hour to gain early access to our mixologist reception, benefit from expedited check-in, skip the lines at the VIP bar, and take home a unique giveaway designed by an Inn resident.
REGULAR ($125) – Admission to A WINNter Affair for one person, featuring open bar, heavy hors d'oeuvres, music and dancing, and access to silent auction! Government employees can purchase a ticket at the $65 discounted rate. Must use your government email address to receive discount (.gov or .mil). Automatically applied at check out.
A Special Thank You to…
Event Co-Chairs:
Mike Dendas, Zach Dendas
The Children's Inn Young Ambassadors Council:
Lindsay Arrington, LeeAnn Bailey, Kathleen Barry, Julia Bartolomeo, Sima Zadeh Bedoya*, Vito Capezio, Michael Dendas, Ida Donner, Holly Gibbons, Kate Hoffman, Beth Maloney, Carina May, Ronald Navarro, Brinda Sen Gupta, Scott Vogel,  Marianne Wilson
*Council President
---
Sponsors
Premier Sponsor
Benefactor
Patron
Supporter
Partner
Individual Sponsor
Julie Bartolomeo, Mike Dendas, Susanna Gebhard, Holly Gibbons, Stephen Gibbons, Beth Maloney, Carina May, Lynden Melmed, Rachel Moon, Mark Ricardo, Brinda Sen Gupta
---
---