Mornings at The Children's Inn start early for families. With medical appointments as early as 7:00 a.m., some residents are on their way to the Clinical Center before the sun rises. To help make mornings less hectic, The Inn offers a variety of healthy breakfast foods and beverages in our Breakfast Bistro, a comfortable, sunlit community space where families fuel up for the day. Bagels, muffins, yogurt, fruit and other snacks are available, along with plenty of coffee, tea, milk and juice.
Thanks to the generosity of donors Tom and Kathleen Fingleton and others, the Bistro was recently renovated. New dining tables and chairs, sofas, and new flooring, wall units, and light fixtures have transformed the Bistro into an inviting, comfortable space, staffed every morning by volunteers who arrive early to ensure it's fully stocked.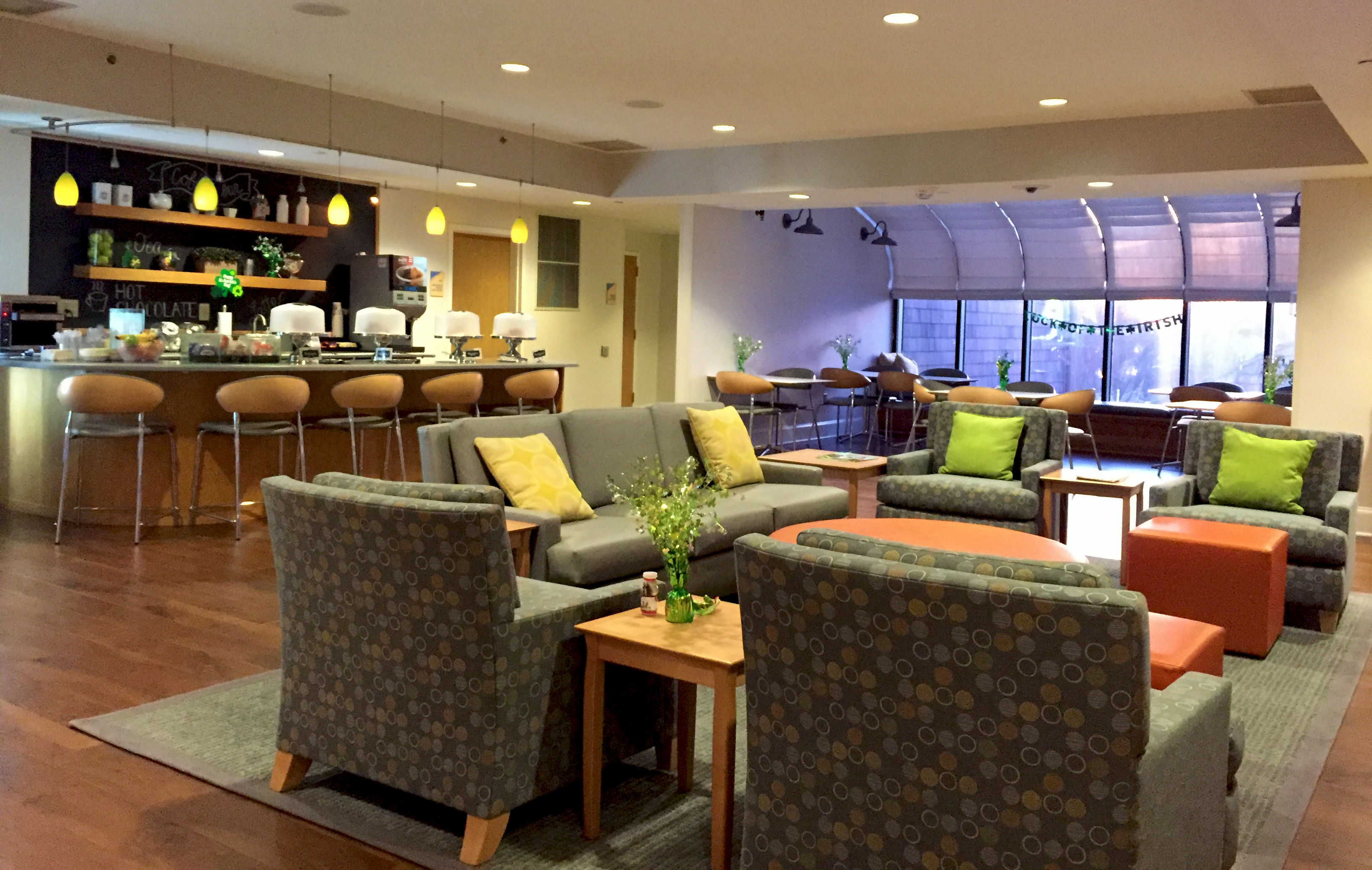 On a recent morning, four children—strangers before their visit to The Inn—were making fast friends over breakfast. One girl described the fun "treasure" she had found in her mailbox that morning. One boy started an informal poll—who brushed their teeth this morning?—while another young girl's compassion shined as she reassured another child, "the bloodwork isn't that bad."
Parents and caregivers make connections over meals here too: they compare clinic visits, discuss travel plans, and exchange contact information. Even families who don't have time to linger appreciate the Bistro, where they can fill a backpack with items "to go." Every family who walks through our doors faces unimaginable challenges and The Inn strives to support them in every way possible.